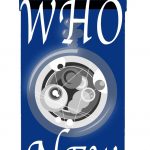 Join us for a very special Quick Trip in the Tardis!  In our first ever interview, we talk to Paul Salamoff, Mega-fan & Curator of the 8th Doctor's Tardis, and Matthew Jacobs, writer of the 1996 TV movie -Doctor Who!
We're very excited to share this with you, and we want to thank Paul & Matthew for being great guests!
Like their pages on Facebook!
www.facebook.com/PaulSalamoffFanPage
e-mail us at whonewpodcast@gmail.com
Listen and Subscribe to us on iTunes or YouTube
Visit our website at www.whonewpodcast.com
Podcast: Play in new window | Download
Subscribe: Apple Podcasts | Android | RSS