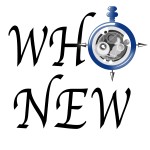 Three witches casting spells, a lost Shakespeare play that can open spatial portals, and a mad man in a blue box.  Martha may come to regret her quick trip in the Tardis.
Join us as we discuss Episode 302: The Shakespeare Code
The Doctor takes Martha to the Globe Theatre where they meet William Shakespeare.  A trio of witches is making sure Love's Labour's Won is performed at all costs. The Doctor, Martha, and Will race to discover their plan and stop the invasion.
Email us at whonewpodcast@gmail.com
Listen and Subscribe to us on iTunes or YouTube
Visit our website at www.whonewpodcast.com
Podcast: Play in new window | Download
Subscribe: iTunes | Android | RSS